While you may not have heard of the term, we are going to look at the difference between car leasing and subscription services.
For many people, car leasing is a great way to get behind the wheel of a new car for a low monthly payment, an agreed mileage and contract length.
However, car subscriptions are a fairly new concept and are a new ownership model.
There are a few manufacturers already offering drivers a dedicated subscription service and for some people, they will undoubtedly be popular.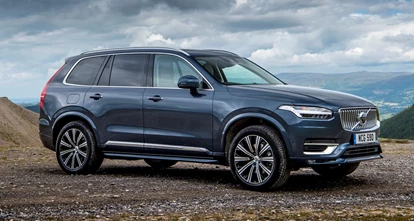 What is the difference between car leasing and subscription services?
On the surface, there's not a lot to differentiate between a car subscription service and a car lease contract. Although of them, you will:
Pay a fixed monthly fee
You can have a maintenance element to your deal
Road tax and delivery are paid.
A car subscription service will offer other products too as part of the monthly payment, including comprehensive car insurance.
Another big difference is that with a car lease you can lease a vehicle for two to five years, but the car subscription service starts at just one month. That's hugely attractive for someone who wants to drive a car for a short time.
Also, with a car lease, the cost will include a one-off upfront payment of between one and 12 months, with Mega Lease deals.
However, a subscription service tends not to have an upfront payment – but higher monthly payments instead.
As mentioned, road tax is included, and some subscription services add insurance too. They also add maintenance and servicing which, with a car lease deal, is an optional extra.
The mileage agreement for a car lease deal ranges from 5,000 miles per year, to 30,000 miles – a sound choice for high mileage drivers.
The subscription service will see the mileage agreement being flexible.
However, the really big difference between a car subscription service and personal contract hire is that leasing a car will be cheaper than signing up with the subscription service.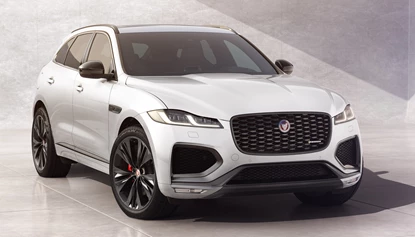 Which manufacturers are offering car subscription services?
Some car manufacturers already offer a subscription service and they have proved to be popular so, undoubtedly, other carmakers will join the fray.
Volvo and Jaguar Land Rover offer the service with the latter firm calling their service 'Pivotal'.
Drivers get the chance to drive a premium vehicle and can specify the car to their own requirements.
There's also no mileage restriction so this might be a great opportunity for those who are high mileage drivers to sign on the dotted line for a package.
Jaguar offers maintenance and routine servicing, as well as contents insurance.
The subscription service prices start at £850 per month for the excellent Jaguar F-Pace sports car and the Range Rover Evoque, and if you fancy the excellent Jaguar F-Pace, then you'll be forking out £1,800. Expect to pay more for a top-end Range Rover.
Volvo offers its 'Care by Volvo'
Volvo was one of the first firms to enter the subscription service market and its package includes cars from across the entire Volvo range.
Drivers also get repairs, roadside assistance, car servicing and insurance included. The deals run for between one and three years, and prices start at £459.
The firm also offers its Polestar electric car as part of its subscription service too.
Which is best - car leasing or subscription services?
While car subscription services are growing in popularity, the price of them won't suit everyone – but for some drivers, there is a lot to recommend a service.
However, if you like to drive a brand-new car for a reasonable price, which is usually much lower than a similar offering with a car subscription service would be, then car leasing is probably the way to go.
If you like to know more about leasing a car in the UK and the benefits that come with it, then speak with the Mega Lease team today.